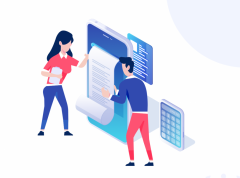 Responding to a request from the Government of El Salvador, the project allowed for the creation of an online single window for MSMEs to register and access digital services, encouraging businesses formalization. Launched in June 2020, using a platform that can be configured for different countries, Cuentamype.org allows entrepreneurs to register their companies online - eliminating the previous cumbersome task of having to queue at multiple government offices.
Through MSME registration and formalization, the project supported MSMEs in their business activities and enabled them to benefit from relief measures. In El Salvador for instance, the project, through Cuentamype.org - allowed for accessing a $600 million Covid rescue package, aimed at assisting small businesses affected by lockdowns.
Entrepreneurs can register through a single website, eliminating the need to queue up at multiple government offices. The average registration time is now less than one hour, against one week with the former manual process.
Evidence shows that 12,000 new businesses (out of which 40% are owned by women) have been formalized in El Salvador through the Cuentamype system, since June 2020.
In addition, between June and July 2020, the number of users to the platform increased two and a half times, 56% of that increase corresponds to women registering businesses through the new portal, reflecting how online platforms make government services more accessible to vulnerable groups.