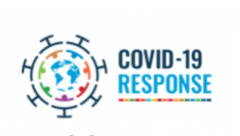 The objective of the project is to develop and implement capacity-building tools for governments and MSMEs in developing countries and economies in transition to strengthen the resilience of the MSME sector. This will help to facilitate its green, inclusive, and sustainable recovery in line with the UN Sustainable Development Goals (SDGs).
The webinars focus on issues of MSME green resurgence through entrepreneurship skills facilitation, circular economy, innovation, and sustainable trade. They aim to raise awareness and build the capacity of policymakers and of MSMEs in the UNECE region.The webinars are organised by UNECE with the support of International Chamber of Commerce (ICC).
The target audience: the webinars will be attended by representatives of public and private sector entities at international, regional, and national levels involved in the MSME development agenda, as well as entities engaged in trade facilitation, export promotion, environmental and social issues, science and innovation, circular economy, women and youth empowerment from the UNECE programme countries.
The webinars will be conducted as an interactive debate involving lead experts in the area of green MSME promotion, including from such organizations as the United Nations, World Trade Organization, European Bank for Reconstruction and Development (EBRD), European Commission, ICC, national governments and policymakers, representatives of the MSME sector, among others. They will facilitate sharing of good practices and strengthen the public-private dialogue on the MSMEs green resurgence in the UNECE region and SPECA countries.
* Webinar Series in English with interpretation to Romanian, Russian and Serbian