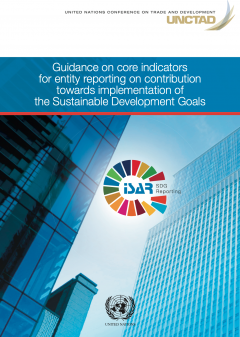 The objective of this Guidance is to provide practical information on how core indicators could be measured in a consistent manner and in alignment with countries' needs on monitoring the attainment of the SDG agenda.
It is intended to serve as a tool to assist Governments to assess the private sector contribution to the SDG implementation and to enable them to report on SDG indicator 12.6.1. It also intends to assist entities to provide baseline data on sustainability issues in a consistent and comparable manner that would meet common needs of many different stakeholders of the SDG agenda.
Based the guidance (GCI), during phase 2, UNCTAD organised a series of 5 webinars on SDG Reporting by companies, including MSMEs, in 5 languages.
Webinar reports available in the following links: Arabic (MENA) | Chinese | French | Russian | Spanish (LATAM)
The guidance is available in six languages: