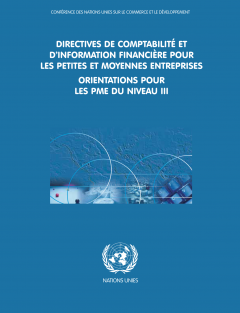 The initiative aims to improve financial literacy in the MSMEs and to facilitate their access to finance and financial inclusion, including to financial aid in the post COVID-19 resurgence.
The training manual, also developed by UNCTAD- represents a tool for MSMEs to report on economic performance and sustainability issues, a key aspect to guarantee their access to finance and public financial support.
During phase 2, UNCTAD delivered 3 Pilot Training of Trainers (TOT) workshops targeting accounting and reporting trainers in English, Spanish and French speaking countries. These helped 382 participants learn how to use the training manual, and master the didactical knowledge and skills to deliver such training to entrepreneurs and small companies.
See the reports of the TOTs: English / French / Spanish
Manuals available in the following links:
Event document
Online Event
Report
Training Material